CorelDRAW Technical Suite X6
Technical communication software
New! Precision illustration tools
New! Dynamic callouts
New! Insert 3D capabilities
Enhanced! 3D import and visualization options
Includes CorelDRAW Graphics Suite X6
Envision with precision
CorelDRAW® Technical Suite X6 (formerly known as Corel DESIGNER® Technical Suite) combines the technical drawing tools of Corel DESIGNER with the graphic design power of CorelDRAW to give you a complete visual communication solution. Take advantage of all-new features to tackle a wide range of technical communication projects, from complex training manuals and intricate parts catalogs to detailed instruction sheets and more.


Also available:
XVL Studio 3D CAD Add-On for CorelDRAW Technical Suite X6

CorelDRAW Graphics Suite X6 users: Upgrade to CorelDRAW Technical Suite with the CorelDRAW Technical Pack
Repurpose technical design assets

With support for CAD drawings (AutoCAD DWG and DXF), legacy files and images, and more, CorelDRAW Technical Suite X6 ensures your information can be delivered or repurposed in all of the industry's leading formats. Enjoy built-in 3D repurposing, plus the option to add on 3D CAD support and advanced 3D visualization.

Create precise technical illustrations

Produce standout technical drawings with dedicated diagramming tools and projected drawing capabilities. With essential callout and dimension tools, robust color styles and harmonies, and more, it's easy to achieve a consistent and complementary visual style throughout any technical document.

Publish to technical communication standards

Create and deliver standardized technical documentation and confidently exchange files with clients thanks to enhanced support for more than 100 leading file formats, including WebCGM 2.x and S1000D, Microsoft Visio (VSD), Microsoft Publisher, SVG, DOCX, EPS, TIFF, PDF and more.

Increase speed and performance

Say goodbye to slowdowns when working with large files. Native 64-bit support gives you a dramatically faster performance, and enhanced multi-core processor support maximizes efficiency when working on multiple projects at once, importing and exporting files, or manipulating large documents.
What's New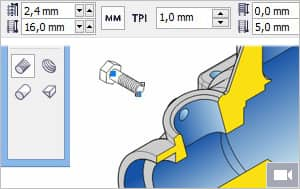 New! Precise illustration tools
Add greater levels of detail to your technical illustrations with new projected shape tools, including Thread, Well, Cylinder, and Prism tools. Quickly and easily draw thread and well shapes in projected space for the creation of bolts, nuts and more. The new projected dimension tools also let you quickly and accurately measure objects and distances in projected space.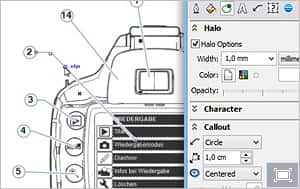 Enhanced! Faster formatting
The Object Properties docker now gives you object-dependent formatting options to help you refine your designs in less time. Also a huge time saver, new alignment guides let you position objects quickly and efficiently. The guides appear on the fly with suggested alignments to the existing elements on your page.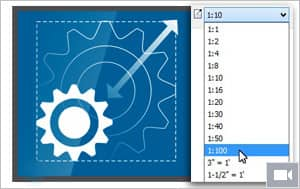 New! Drawing scale control
Create your illustrations and diagrams in accurate scale with new drawing scale control. View the active drawing scale, switch to another preset or set a custom scale at any time. In addition, Corel DESIGNER X6 now maintains the drawing scale when importing a vector illustration from a 3D model view so that imported views can be placed at a precise scale.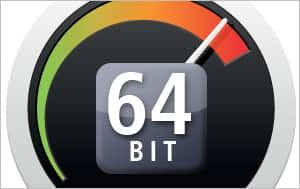 New! 64-bit support and Windows 8 compatibility
Enjoy dramatically minimized wait times with true native 64-bit Windows 7 and Windows 8 applications and enhanced multi-core processor support. The enhanced speed lets you quickly process large files and images. Plus, your system will be more responsive when running several applications simultaneously.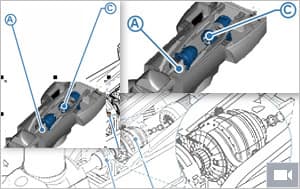 Enhanced! Streamlined callout creation
Track essential design details and key information with dynamic callout tools. The new sticky callouts will connect or"stick" to source objects as they are moved around or modified. You can also link callout text to source shape metadata. Callouts based on object metadata are dynamic, helping you efficiently and consistently implement updates and changes.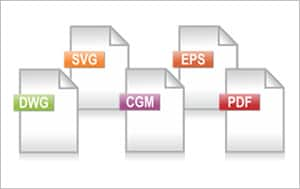 Enhanced! Industry standards compliance and file compatibility
Create and deliver standardized technical documentation with support for leading formats, including WebCGM (with S1000D profile support) for Interactive Electronic Technical Manuals (IETM) and Illustrated Parts Catalogs (IPC) creation. Exchanging files is hassle free, thanks to support for more than 100 file formats, including SVG, CGM, PDF and Adobe CS6 (AI, PSD).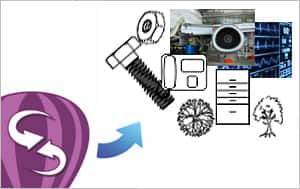 Enhanced! Easy access to design assets
Instantly find images on your local network and search online portals and websites. Easily access your content using built-in content assistant Corel CONNECT™. Organize assets by type or project in trays that are shared between Corel DESIGNER®, CorelDRAW®, Corel PHOTO-PAINT™ and Corel CONNECT™ for maximum efficiency.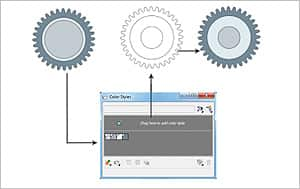 New! Object Styles
Apply a consistent look throughout your projects with Object Styles, Color Styles and Color Harmonies. The new Object Styles docker centralizes style creation and management with everything you need in one place, including Outline, Fill, Hatches, Dimension, Callouts, Halos, Character, Text Frame and Color styles. Group your favorite styles together in Style Sets to format many objects at once.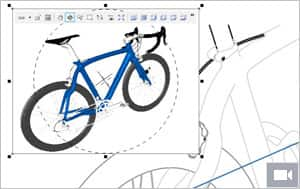 New! 3D import and visualization tools
Add context to your technical projects by using 3D views and models in your illustrations. With the new integrated XVL Studio 3D, you can create high-quality renderings from 3D views imported from DWG, 3DS, VRML and XVL files, or use the unique new Insert 3D functionality to embed 3D models as editable 3D elements with a high-resolution preview.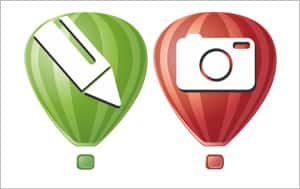 New! CorelDRAW X6 and Corel PHOTO-PAINT X6
Take on a wide range of projects with new CorelDRAW X6 and Corel PHOTO-PAINT X6. CorelDRAW X6 offers superior vector illustration and page-layout tools that help you create with confidence. Corel PHOTO-PAINT X6 is an easy-to-use, image-editing application with new and improved features for cutting, retouching and enhancing photos for complementary projects.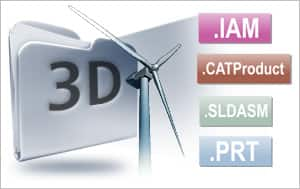 New! XVL Studio 3D CAD Add-On (optional)
Work with the latest 3D CAD file formats, including CATIA V5, PTC Creo (formerly Pro/ENGINEER), SolidWorks, Inventor, NX, IGES, STEP, JT and more. The 3D measurement tools and advanced disassembly creation and animation tools included in XVL Studio 3D CAD Corel Edition let you include more detailed information in your drawings and diagrams.


What's included
Corel DESIGNER® X6 – precision illustration and technical design software
CorelDRAW® X6 – creative vector illustration and page-layout application
Corel® PHOTO-PAINT™ X6 – easy-to-use, professional image-editing application
Corel® PowerTRACE® X6 – fast, accurate bitmap-to-vector conversion tool
Corel® CAPTURE® X6 – one-click screen capture utility
Corel® CONNECT™ – full-screen browser for searching digital content from your computer, network, external storage device or online sources
Corel® Website Creator™ X6* – build websites, design web pages and manage web content
XVL Studio 3D Corel Edition – 3D visualization authoring software
XVL Player – 3D embedding and viewing component
Microsoft® Visual Studio® Tools for Applications (VSTA) and Microsoft Visual Basic for Applications (VBA) – powerful automation tools
PhotoZoom Pro 2** – photo enlarger plug-in for Corel PHOTO-PAINT
System Requirements
Microsoft Windows 8 (32-bit or 64-bit Editions), Microsoft Windows 7 (32-bit or 64-bit editions), or Windows XP (32-bit), all with latest service packs installed
Intel Pentium 4, AMD Athlon 64 or AMD Opteron
1 GB RAM (2 GB RAM on Windows 64-bit)
1.5 GB hard disk space (for typical installation without content, additional disk space is required during installation)
Mouse or tablet
1024 x 768 screen resolution
DVD drive
Microsoft Internet Explorer 7 or higher
Compatibility