WordPerfect Office X6 – Home & Student Edition
Office Suite Essentials for Home and School
Microsoft® Office compatible
Streamlined document creation
Reveal Codes and other classic features
New collaborative tools and applications
The legendary office suite for home and school
Corel® WordPerfect® Office X6 – Home & Student Edition is the affordable and easy-to-use office suite for home PC users, students and educators. Create high-quality documents, spreadsheets, presentations and more. Experience unmatched compatibility, with support for over 60 file types, including the latest Microsoft® Office formats. Open and manage PDFs with Nuance® PaperPort® 12 SE and enjoy classic features like Make It Fit™ and Reveal Codes to create hassle-free formatting in your documents. It's all available in WordPerfect Office, the essential office suite for home and student users.


Also available: Standard Edition and Professional Edition
Note: This Home & Student version cannot be used for commercial or business use.
Work with more file formats
Experience more compatibility than ever, with support for over 60 file types, including ODF, OOXML and the latest Microsoft Office file formats. Includes full support for Microsoft® Excel®, Microsoft® PowerPoint® and Microsoft® Word files.
Work with classic WordPerfect features
Work with classic WordPerfect features such as Reveal Codes and Make It Fit™ to create professional-looking documents. Plus, get started quickly and easily using custom-built templates and find the help and information you need using the WordPerfect Reference Center.
Work with new collaborative tools and applications
Take advantage of all new built-in features and applications. Use the new Multiple Monitor feature to work on numerous files at one time and improve collaboration on group assignments and projects.
What's Included
WordPerfect Office X6 combines all-new tools and bonus applications with classic features users have come to know and love. Stay productive at home and at school with WordPerfect Office.
Powerful word processing

WordPerfect® X6
Do more with your documents
Create high-impact documents, letters, labels, cover sheets, resumes and more
Open, edit and create Microsoft® Word files, including OOXML (.docx)
Use Reveal Codes for easy, hassle-free formatting
Dynamic spreadsheets

Quattro Pro® X6
Easily manage your numbers
Create spreadsheets to help set a budget, track receipts and manage your money
Stay organized and keep track of your time with spreadsheet schedules and calendars
Open, edit and create Microsoft® Excel® files, including OOXML (.xlsx)
Captivating slideshows

Presentations™ X6
Make a visual impact
Create compelling multimedia slideshows, interactive reports and school presentations
Add pictures, charts and diagrams to slides to maximize your visual impact
Open, edit and create Microsoft® PowerPoint® files, including OOXML (.pptx) files
Handy digital notebook

Corel® WordPerfect®Lightning™
Collect information, images & ideas
Take notes and gather information and research materials from the Web, email, documents and other sources
More office software and resources:
900+ TrueType® fonts
10,000+ clipart images
300+ templates
175+ digital photos
The Electronic Pocket Oxford™ Dictionary
WordPerfect® Address Book
WordPerfect® OfficeReady® template browser
Presentations™ Graphics – bitmap editor and drawing application
WordPerfect XML Project Designer
Batch Conversion Utility to convert Microsoft® Word documents to WordPerfect documents
Plus! Free built-in training videos from BrainStorm!
Corel WordPerfect Office X6—the legendary office suite for the control and compatibility you need.
Features
WordPerfect Office X6 brings more collaborative tools, more document management capabilities, more file-sharing options and more ways to get the job done quickly and easily. Create high-impact documents, spreadsheets, slideshows and more—plus take advantage of new built-in features and free applications. Get more out of your office suite, with WordPerfect Office X6.
---
On this page:
More file formats
More tools and features
More value
---
More file formats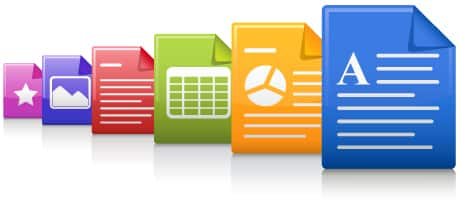 Microsoft® Office Compatibility
Open, edit and save Microsoft® Word, Microsoft® Excel® and Microsoft® PowerPoint® files, including the latest OOXML versions (.docx, .xlsx, .pptx).
Support for More Than 60 File Formats
Famous for its unrivalled file format support, WordPerfect Office X6 lets you work with even more files than ever, with support for over 60 individual formats. Whatever the file, WordPerfect Office has got you covered.
Open Document Format (ODF)
Open and edit ODF files, an XML-based format used for spreadsheets, charts, presentations and word processing documents.
More tools and features
NEW! Multiple Monitor Support
Take your productivity to the next level. Edit a document on one monitor and let someone else instantly view it on a second monitor. For added functionality, open multiple files across multiple monitors to more easily manage a large volume of files.
NEW! Windows® Explorer and Microsoft® Outlook® File Previewing
Want to view a file before opening it? Now you can with WordPerfect. Simply select a file in Windows Explorer and Microsoft Outlook and choose from a rich set of right-click options directly in the preview panel. Save time by finding the information you need quickly and easily without having to open files in their native applications.
NEW! Nuance® PaperPort® 12 SE
Scan, organize, annotate, search and share PDFs quickly and easily. Nuance PaperPort 12 SE turns a variety of documents—whether they're reports, timesheets, presentations, budgets, essays and more—into searchable PDFs, so you can easily keep track of important documents in one convenient location on your desktop. It's a great way to save money, reduce paper clutter and increase your productivity.
Reveal Codes
A classic feature WordPerfect users have come to know and love, Reveal Codes allow you to take control of all your document formatting. Whether you're creating a document from scratch or copying and pasting text from various sources, experience hassle-free formatting with Reveal Codes. To further customize your document, simply double-click any code in the Reveal Code window to make advanced alterations to a document's settings and styles.
Web Services Integration
Gather up-to-the second data from the web and then automatically update a document with that information whenever you open it. For example, create a report with updated stock prices, send out a real estate brochure that pulls in new MLS listings or publish daily weather reports. Bring the power of the web to all your documents with WordPerfect Office X6.
Reference Center
Get the most out of your office software with built-in learning resources and support. WordPerfect Office features an easy-to-access help system that puts tips, tutorials and answers right at your fingertips. Whether it's information on how to use a specific feature or helpful information for creating eye-catching documents and presentations, WordPerfect Office offers all the support you need to get the job done right.
Customizable Office Suite Workspace
WordPerfect Office X6 offers easy-to-use customization settings that allow you to work in whatever way suits you best. Customize menus, shortcut keys and toolbars to your preferences and choose from a variety of different interface options. Whether you're a fan of the classic WordPerfect view or prefer to work in Microsoft Office Mode, customize and streamline your office suite experience with just a few simple clicks.
PerfectExpert™
Get started quickly and easily with this step-by-step guide that offers an array of project templates and helpful advice. When you start a PerfectExpert project, the PerfectExpert panel dynamically updates to provide advice and guidance specific to the task at hand.
Make It Fit™
Sometimes there's just a little too much to say in a limited amount of space. WordPerfect's Make It Fit feature lets you select a block of text and instantly resize it to fit a specified number of pages while minimizing formatting changes. Avoid spending time adjusting margins and fonts or cutting out text. With the Make It Fit feature the look you want is just a click away.
BrainStorm Training Videos
Looking for a little extra help learning how to use WordPerfect Office X6? Not a problem. Free BrainStorm training videos let beginners quickly and easily get up and running, while also offering tips and tricks that even the most experienced user will find helpful. Get to know WordPerfect Office X6 inside and out with BrainStorm.
More value
All-in-one Office Suite
WordPerfect Office X6 offers everything you need in an office suite, allowing you to create powerful documents, spreadsheets, graphics, presentations and a variety of other file types. Why spend more on another office suite?
More Office Suite Applications and Tools
What makes WordPerfect Office so special? How about offering even more free applications and extra tools to enhance your office suite experience. Whether its built-in PDF features, video editing, file compression, digital note taking, email management or eBook publishing, WordPerfect is more than just a complete office suite, it's a completely new way to take control and stay connected with the world around you.
Corel WordPerfect Office X6—the legendary office suite for the control and compatibility you need.
System Requirements
Microsoft® Windows® 8, Microsoft® Windows® 7, Windows Vista® or Windows® XP with latest service packs and updates installed (32-bit or 64-bit editions)
1.5 GB hard disk space for minimum installation
256 MB RAM
466 MHz processor
800 x 600 monitor resolution (1024 x 768 or higher recommended)
DVD drive
Mouse or tablet
Internet connection may be required to verify the serial number during installation.
BrainStorm training videos can only be viewed with an internet connection.
Related Information